What is Love? It is a great unimaginable connection between a husband and a wife that lasts forever. And not just until death do them part, but until the universe implodes upon itself and all gods in the universe fade away into the eternal abyss. And since that will never happen, then Love will always remain between a husband and a wife, for it is pure, perfect, wonderful, great, godly and peaceful. Also, since you already know that nothing is a coincidence, then it should not shock you to know that you did not meet your sweetheart by chance, or by luck or even by accident. All because every one of your step is pre-ordained and is only unfolding as it should. And so this is why God and His universe already have a cause and effect clause established in your life for every single thing that you do or that happens in your life. And so the love you have now was meant to be had by you, the wonderful feeling that is in your heart right now was supposed to be there. And the great love that you have for your sweetheart is just as perfect as it was meant to be. So this is why you must fully embrace your love, your romance, your relationship, your marriage, your bond together, your promise to one another, your passion to live as one with each other and your great joy to be around each other. And within that mindset, this is why today I am sharing with you 8 Ways A Wife Loves Her Husband, so you can once again be reminded just how the little things you do in your relationship will always end up being the greatest gifts. And the words that you speak or write to you sweetheart, will always be what echoes in their mind, their heart, their thoughts, and then whenever they are facing hardship, they can always remember that you do love them passionately, wonderfully, and without judgment. So learn from this and begin to turn your love relationship around right now.... Your Relationship Coach, James Dazouloute
1. Her husband tends to save her sweet napkin notes.
2. He keeps them on his desk and looks to them for occasional encouragement.
3. When work gets rough, the letters are a welcome reminder of what he's gets to go home to.
4. Sometimes she makes drawings.
5. Her egg illustration is particularly quirky and cute.
6. Other times she makes fun of herself for packing the same thing two days in a row.
7 ...Or three days in a row! It happens.
8. But most of the time, the notes are from the heart.
Her love letters definitely stand out in a world full of emails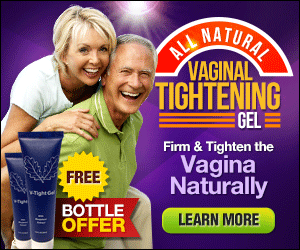 Your Love Advocate
Books By James Dazouloute - WRITTEN JUST FOR YOU..
======================================
ALL THESE GREAT BOOKS -
****WRITTEN BY ME ****-
YOU MUST READ TODAY.... SEE:
https://www.jamesdazouloute.net/p/must-read-books.html
==============================================================
DO SUPPORT US... FOR THE GREAT KNOWLEDGE WE HAVE SHARED WITH YOU... WE SUPPORT CHARITIES.
https://www.jamesdazouloute.net/p/about-charity.html
================
Don't Forget To

SHARE THIS WITH ALL YOUR FRIENDS
======================================================================