Drinking Toasts, All To Your Health And The Health Of Your Friends... Can be a great sociable thing. All in moderation Of Course my Friend, for at every gathering and every occasion there is always the possibility of Raising Glasses among Friends And Family. And Let us Begin:
Drinking Toasts are Part of an old American tradition, going way back to the days of Farmers making moonshine and even to the Prohibition. For you see my friend, it is part of our culture that most of us must share a drink with a Friend, a loved one and some even consider it to be an Ice Breaker in most social Occasions.
So let us see how you say To "Your Health" In A Few Languages:
French - "A votre sante!"( To your health )
Italian - " Salute!" ( To health ) / "Cin Cin"
British - "Cheers!"
Hungarian - "Ege'sze'ge're!" ( To good health )
Japanese - "Kanpai!" ( pronounced Kampai )
Polish - "Na Zdrowie!" ( To health )
"The best place to drink beer is at home. Or on a river bank, if the fish don't bother you." American Folk Saying
Another Reason why You Should Not Over Drink: Bad For Your Health, Your Liver, Your Brain Cells
Additional SAYING: TO YOUR HEALTH! ( In Different Common Languages )
Russian - "Za vashe zdorovye!" ( To your health )
Greek - "Yasas!" / "Eis Igian!" / "Stin ijiasas!"
Chinese - "Wen Lie!" / "Gan bie!"
Irish - "Slainte!"
Swedish - "Skal!"
Brazilian - "Saude!" ( Health )
Spanish - "Salud!" ( Health )
German - "Prost!" ( from Latin 'prosit' - may it be good )
Zulu (Africa) - "Ooogy Wawa!"
India - "Tulleeho!"
"An intelligent man is sometimes forced to be drunk to spend time with his fools." Ernest Hemingway
"The water was not fit to drink. To make it palatable, we had to add whiskey. By diligent effort, I learned to like it." Sir Winston Churchill
A Nice Drink Dedication:
Here's to health for all those that we love,Here's to health for all those that love us, Here's to health for all those that love them... that love those, that love them that love those and that love us. Wish you health, wish you well, and happiness galore. I wish you luck for you and friends; May your joys be as deep as the oceans, your troubles as light as its foam. And may you find, sweet peace of mind, where ever you may roam.
Drinking Toasts, All To Your Health And The Health Of Your Friends:
"What whiskey will not cure, there is no cure for." Irish Proverb
And talking About Irish:
Irish drinking toasts will normally tickle the listener's funny bone, and if you find yourself in the company of several Irishmen, don't be surprised if there is more than one toast. Along with their sense of fun and their steadfastness, you will also find that they love to "whet their whistle" many a time, which is why there are so many Irish drinking toasts doing the rounds.
A drunk man ' s words are a sober man's thoughts. Steve Fergosi
Prohibition makes you want to cry into your beer and denies you the beer to cry into. Don Marquis
And so Dear Friend, while you have Drinking Toasts with Friends and Family it is important To remember the Golden Rule: Everything In Moderation. For if you don't it will lead to Addiction, Drunk Driving, Liver Disease, Loss Of Job, Poor Performance in Bed etc. So if you have a Friend and Family Member who is starting to let drinking badly overtake them, do not hesitate for you have a duty to help them
Drinking Toasts and drinking are part of our Culture and Even the World's. And in everything there is good and bad. There is money to be made and money to be spent and we can't stop that. Only the Biggest Hypocrites try to. So at the same time if you can control your liquor, then you can make money from it. To Your Good Health, James Dazouloute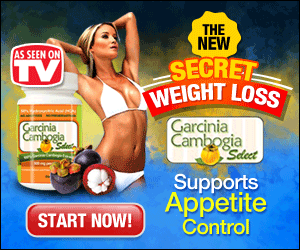 RELATED ARTICLES ABOUT FUNNY WEIGHT LOSS
TO HELP YOU...
Weight Loss, Lose weight, 12 Fun ways to lose
weight, 12 Weight Loss Pictures
Weight Loss, Weight Loss Motivation, 12 Weight Loss Pictures To Motivate You, How to lose weight, Funny Weight Loss, Diet, How to Diet, How to Exercise
Low Calorie Foods, 6 Fun Ways To Lose Weight With These Treats, 6 Low Calorie Foods, 100 Calorie Foods, 6 Ways to eat less, How to eat
Workout, Training Sessions, 21 Funny Workout Pics You Will Love, Funny Workouts, How To Workout, Best Workout Pictures, Workout Life Hacks, Funny Pictures
Weight Loss, 21 Funny Weight Loss Foods Under 200 Calories, Calorie, 21 Foods To Eat To Lose Weight, 21 Ways To Lose Weight, Dieting
12 Fun Reasons For You To Lose Weight... SEE, Benefits Of Weight Loss, Weight Loss, How To Lose Weight, Lose Weight Easy, Reasons To Lose Weight, How To Be Healthy
Tags: 50 Fun Health News To Live Healthy, 50 Health News, News About Health, How To Live Healthy, News About Health, Fun Ways To Lose Weight
Labels: 16 Best Drinking Toasts To Your Good Health, Drinking Toasts In Different Languages, How To Toast, To Your Good Health