Losing Weight, or bad unwanted weight, is the very best thing you can do for yourself, for your wallet, for your lifestyle, your love life, your career, your appearance, for your positive mindset, for your dreams to come true...etc. So as you can see, just being in great shape and living a healthy lifestyle, the possibilities will be endless for you, because you will have all the tools inside you to be able to become anything great you want, as well be the go to person within any circle you decide to be a part of. And so this is why today I am sharing with 12 Main Reasons To Lose Weight, as well as 12 Fun Reasons For You To Lose Even More Bad Weights And Bad Fats...
For Knowledge And Truth...
10.
Losing Weight Can Prevent Type 2 Diabetes
Both Type 1 and Type 2 diabetes are associated with long-term complications that threaten life and the quality of life. If you are overweight, you are twice as likely to develop type 2 diabetes (non-insulin dependent) as people who are not overweight. You can reduce your chances of getting this disease by losing weight and by increasing your physical activity. --
If you do have the disease, losing weight and getting exercise can help you control your blood sugar levels. It may even reduce the amount of medication that you need.

12.Weight Loss Improves Sleep Apnea
Sleep apnea is a serious condition associated with being overweight. It can cause you to stop breathing for short periods and to snore heavily. Sleep apnea can make you sleepy in the daytime and cause heart failure. Losing weight can reduce or eliminate this problem.
And Now, 12 Fun Reasons For You To Lose Weight...SEE
1.
2.
3.
4.
5.
6.
7.
8.
9.
10.
11.
12.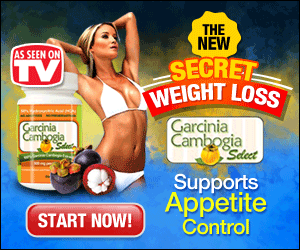 11 Funny weight loss workouts Animals Teach You To Do, How to workout with Animals, 11 Funny workouts, Where to get Motivation, 11 places to get motivation to workout
Medical Leeches, Are Leeches Good For You, Leeches, Blood Suckers, Leeches Blood Sucker, Leeches Pictures, Facts about Leeches
8 Funny Foods To Lose Weight Eating, How to lose weight, Weight Loss And food, 8 Ways to lose weight with Foods, Foods, Weight Loss
12 Funny weight loss motivation pictures, 12 Ways to get motivated, Weight Loss, Motivation To Lose Weight, How to lose weight in 12 easy ways
Immune system, your immune system, how to build a strong immune system, how to sleep, how to laugh, get a massage
10 Funny Cartoons that will help you lose weight, 10 Reasons to lose weight, 10 Funny Cartoons about weight loss, Weight Loss, How to exercise in 10 ways
12 Funny Reasons Why You Must Lose Weight, 12 Ways to lose weight, 12 Weight Loss Cartoons, 12 Motivational Pictures, 12 Fun Ways To Lose Weight, Lose weight
10 Animal Weight Loss Pictures To Inspire You, 10 Weight Loss Pictures, 10 Ways to be inspired to lose weight, 10 Reasons to lose weight now, Lose Weight
11 Funny Weight Loss Pictures, 11 Reasons to lose weight, How to lose weight, Garcinia Cambogia, Weight loss pills, Health Store
How To Lose Weight, The Bible Of Weight Loss, 32 Weight Loss Pictures, 32 Ways To Lose Weight, 32 Weight Loss Motivation, Weight Loss, Lose Weight
10 Fun Ways To Lose Weight, How To Lose Weight, Fat Loss, Weight Loss, Lose weight fast
Lose Weight Fast, Best Foods To Lose Weight Fast, How to lose weight fast, Fun Foods, Weight Loss Foods
Weightlifting, Funny Weightlifting Pictures, 21 Funny weightlifting pics you must see, 21 Ways to work out, How to work out, Work out, Lifting Weights
Weight Loss, Weight Loss Motivation, 12 Weight Loss Pictures To Motivate You, How to lose weight, Funny Weight Loss, Diet, How to Diet, How to Exercise
Low Calorie Foods, 6 Fun Ways To Lose Weight With These Treats, 6 Low Calorie Foods, 100 Calorie Foods, 6 Ways to eat less, How to eat
Workout, Training Sessions, 21 Funny Workout Pics You Will Love, Funny Workouts, How To Workout, Best Workout Pictures, Workout Life Hacks, Funny Pictures
Tagged: Weight Loss, 21 Funny Weight Loss Foods Under 200 Calories, Calorie, 21 Foods To Eat To Lose Weight, 21 Ways To Lose Weight, Dieting
Tagged: 12 Fun Reasons For You To Lose Weight... SEE, Benefits Of Weight Loss, Weight Loss, How To Lose Weight, Lose Weight Easy, Reasons To Lose Weight, How To Be Healthy