Losing weight does not have to be hard Beloved, if you know how to eat. And I say how to eat because you spend most of your day eating, snacking, lunching, nibbling and enjoying all types of foods and treats; and so you have to start knowing how to eat, what to eat, when to eat the lowest calorie foods you must prepare for yourself and your family, so that you all can always stay within your weight class and not fall prey to all kinds of overweight issues. So this is why today I am sharing with You: 6 Fun Ways To Lose Weight With These Treats... Since you are already doing everything you can to lose those excess unwanted pounds by exercising and dieting. So here we go:
1. Baked Peaches
Calories per peach (medium): 100 calories per serving
1 medium peach
1 teaspoon unsalted butter
2 teaspoons brown sugar
Cinnamon
Preheat oven to 180 degrees.
Part peaches in half and remove the bone.
Place peaches on a baking sheet, skin side down.
Pour half the butter on one side and half on the other side of peach (center where the bone was).
Sprinkle 1 teaspoon sugar in one half and one in the other half of peach.
Sprinkle cinnamon on both halves.
Bake until peaches are tender (15-20 min).
Serve warm.




2. Chocolate Covered Bananas
Calories: 100 per serving
1 large banana
1/4 cup of store bought chocolate chips (semisweet or bittersweet)
1/4 cup shredded walnuts/almonds (optional)
2 wooden Popsicle sticks
1 baking sheet lined with parchment
Peel the banana and cut into two halves.
Melt the chocolate chips in the microwave for about a minute
Dip the cut pieces of banana into the chocolate
Sprinkle with shredded almonds/walnuts
Place on baking sheet lined with parchment and freeze for 2 hours




3. 100 Calorie Single Serving Brownie
1 tablespoon flour
1 tablespoon sugar
1 tablespoon cocoa powder
2 tablespoons of apple sauce
Pinch of baking soda
Pinch of salt
Mix all the ingredients up.
Put in microwave for 1-1:15 minutes.
Put a little bit of powdered sugar on top. (*Optional*)
Eat it up!




4. Light Chocolate Mousse
Calories: 97 per serving
1/4 cup boiling water
1 teaspoon gelatin powder
3/4 tablespoon cocoa powder
2 eggs, separated
1/4 cup caster sugar(aka. superfine granulated sugar)
1/2 pinch cream of tartar
Combine water and the gelatine in a jug. Whisk with a fork until the gelatine has been dissolved.
Stir the cocoa into the gelatine mix.
Set aside to cool for 8 minutes.In a large mixer bowl, beat the egg whites and cream of tartar until soft-peaks form.
Slowly add the sugar and beat until thick and glossy (beat between slow additions of sugar).
With the mixer on high speed add the egg yolks (add one at a time).
Slowly pour the gelatine mix into the egg mixture. Beat constantly until well combined.
Pour mixture into 3 serving cups and refrigerate for 4 hours or until set.
Dust with some extra cocoa to serve or use some chocolate shavings if desired.




5. Gimme Gimme S'mores Sandwich
Calories: 120 per serving
1 sheet (4 crackers) low-fat honey graham crackers
1/4 cup fat-free whipped topping, thawed from frozen
1 teaspoon mini semi-sweet chocolate chips
8 miniature marshmallows
Break graham cracker sheet into two squares. Set aside.
In a small bowl, lightly stir together whipped topping, chocolate chips, and marshmallows. Don't over-stir.
Place one graham cracker square on a plate, and top with whipped-topping mixture. Lightly place the other square on top.
Freeze until solid, about 1 hour. Store in the freezer until ready to serve. Enjoy!




6. Strawberry Cheesecake Bites
Calories: 35 per piece
4oz reduced fat cream cheese
1 tsp lemon juice
1/2 tsp vanilla extract
4 tbsp powdered sugar
15 cold strawberries
In a small bowl, mix together – cream cheese, lemon juice, vanilla extract and powdered sugar until smooth.
Core the strawberries with a small knife and use a small spoon to stuff in the cream cheese mixture
Enjoy!
Credit: www.destinationfemme.com/6-desserts-under-100-calories-that-aid-in-weight-loss-sd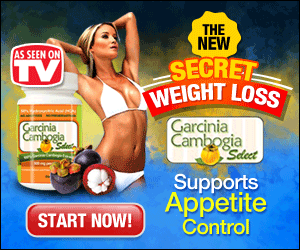 11 Funny weight loss workouts Animals Teach You To Do, How to workout with Animals, 11 Funny workouts, Where to get Motivation, 11 places to get motivation to workout
Medical Leeches, Are Leeches Good For You, Leeches, Blood Suckers, Leeches Blood Sucker, Leeches Pictures, Facts about Leeches
8 Funny Foods To Lose Weight Eating, How to lose weight, Weight Loss And food, 8 Ways to lose weight with Foods, Foods, Weight Loss
12 Funny weight loss motivation pictures, 12 Ways to get motivated, Weight Loss, Motivation To Lose Weight, How to lose weight in 12 easy ways
Immune system, your immune system, how to build a strong immune system, how to sleep, how to laugh, get a massage
10 Funny Cartoons that will help you lose weight, 10 Reasons to lose weight, 10 Funny Cartoons about weight loss, Weight Loss, How to exercise in 10 ways
12 Funny Reasons Why You Must Lose Weight, 12 Ways to lose weight, 12 Weight Loss Cartoons, 12 Motivational Pictures, 12 Fun Ways To Lose Weight, Lose weight
10 Animal Weight Loss Pictures To Inspire You, 10 Weight Loss Pictures, 10 Ways to be inspired to lose weight, 10 Reasons to lose weight now, Lose Weight
11 Funny Weight Loss Pictures, 11 Reasons to lose weight, How to lose weight, Garcinia Cambogia, Weight loss pills, Health Store
How To Lose Weight, The Bible Of Weight Loss, 32 Weight Loss Pictures, 32 Ways To Lose Weight, 32 Weight Loss Motivation, Weight Loss, Lose Weight
10 Fun Ways To Lose Weight, How To Lose Weight, Fat Loss, Weight Loss, Lose weight fast
Lose Weight Fast, Best Foods To Lose Weight Fast, How to lose weight fast, Fun Foods, Weight Loss Foods
Weightlifting, Funny Weightlifting Pictures, 21 Funny weightlifting pics you must see, 21 Ways to work out, How to work out, Work out, Lifting Weights
Weight Loss, Weight Loss Motivation, 12 Weight Loss Pictures To Motivate You, How to lose weight, Funny Weight Loss, Diet, How to Diet, How to Exercise
Keywords: Low Calorie Foods, 6 Fun Ways To Lose Weight With These Treats, 6 Low Calorie Foods, 100 Calorie Foods, 6 Ways to eat less, How to eat