Your Immune System is what allows you to live a healthy lifestyle, and not a painful one. And you will soon take the time to truly appreciate your immune system and how it allows you to feel, when something as small as The Flu hits you and you are bed ridden with runny nose, coughing, fever, vomiting, and even headaches. Or if your immune system becomes weak and you suffer a small cut on one of your fingers, and now it is taking almost 4 weeks for you to see any sign of final healing, compared to before when you were eating and sleeping right, and that same finger would get healed in about a week. And let's not even think or talk about if you were stricken with Cancer and you have to go through the treatment of Chemotherapy, and your immune system is at it's weakest, then you would truly know pain and misery. So now you are beginning to see just how important your immune system is, and so with that I intend to share with you the top 5 ways to keep your immune system going strong for life:
Immune System, first top way to build yours: Get A Massage.
When you are getting a massage, you are opening up all your main Chakras or Main Energy Centers. Also you are allowing blood to flow perfectly from your head to your smallest pinkie toe, and on top of that you are fully activating all your immune cells that are ready to fight any maladies that want to come your way. So go ahead and get a deep tissue massage that is great for your health, not so much the erotic one with a happy ending.
Second top way to build up your immune system: Exercise
And whether you go for a nice brisk walk for at least 30 minutes about 4-5 times per week, or you get on the treadmill and you break a nice sweat for about 30 minutes, or you lift some light weights with a lot of reps to break a sweat for about 30 minutes, or you even get yourself inside a sauna and allow your pores to sweat for about 30 minutes, it really does not matter. But notice the recurring theme: 30 minutes, because that is usually how long it takes for your immune system to kick in or get activated. So exercise in any way, shape or form that you can for about 30 minutes and you will build up your immune system.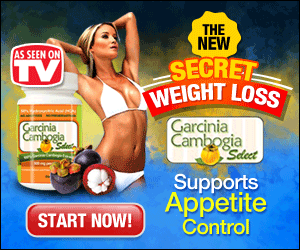 Third way for a great immune system: Sleep, Sleep And Sleep.
Every chance you get, sleep. At every opportunity take a power nap. And every night strive your very best to get at least 9 hours of sleep. Because when you sleep for less than 7 hours per night, you are 3 times more likely to catch a cold or any other virus going around. But when you sleep for 9 hours or more, then your immune system gets a chance to rest and recharge itself along with its cells, ready to fight for you another day. Because for each second that you are awake, your body uses a lot of energy to keep all your 2000 body parts going, and why do you think that when you are Hospitalized, you are given plenty of bed rest?.
Immune system, fourth way to build yours strong: Laugh At Everything.
When you laugh, Stress runs away like the great coward that he is. When you laugh you are opening up your chakras and using the majority of your body parts. When you laugh, you also take in more fresh oxygen that your entire body needs. Compare that to when you are very serious or very stressed, your entire body tenses up, and even the flow of blood is constricted. So get your hands on comedy tapes, watch little kids play and act silly, watch cats act silly, hang out with friends and tell good humored jokes... Do whatever you can to laugh.
Fifth way to build your immune system: Love Not Hate
The Hippies back in the 60's had it just about right when they were living by the motto: Make Love not war. Because when you take the time to find something to love about every situation in your life, and every one you deal with, then your heart chakra opens up, your body relaxes, your heart smiles, your stresses go away.. And your immune system grows stronger. But when you spend all of your time hating an ex-lover, a person from a foreign country, or even a person from a different belief than you, you are actually damaging your immune system and killing yourself. Not that other person.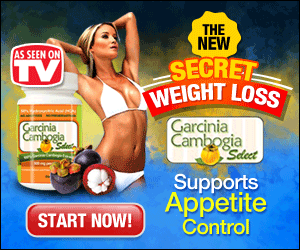 So your immune system is all that you have, and you must do everything within your power to keep it going strong. And these 5 tips are very easy to follow and will enrich your life. Get Well Soon... Your Certified Health Coach, James Dazouloute
Now That You See How I Can Help You... Feel Free To Contact Me For A Counseling Session (First one is Free by Email)
http://www.jamesdazouloute.net/p/about-me.html
-----------------------------------------------------------
Don't Forget To Visit All My Other Sites So You Could Make It In All Areas Of Your Life:
======================================================================================================================================
AND SHARE THIS WITH ALL YOUR FRIENDS... DON'T BE SELFISH
DON'T FORGET TO SUBSCRIBE TO THIS SITE BY... EMAIL --- OR --- R.S.S FEED --- OR--- BY JOINING GOOGLE FEED ABOVE. So You Can Always Quench The Thirst That Is So Deep Inside You For Knowledge And Truth...
BOOKS To Help You Lose Weight..
All The Little Things That Your Health Needs Right Now. Book By James Dazouloute --- Get More Info. Right Now:
Quick Weight Loss Tips For Each New Day And Year. Book By James Dazouloute
11 Funny weight loss workouts Animals Teach You To Do, How to workout with Animals, 11 Funny workouts, Where to get Motivation, 11 places to get motivation to workout
Medical Leeches, Are Leeches Good For You, Leeches, Blood Suckers, Leeches Blood Sucker, Leeches Pictures, Facts about Leeches
8 Funny Foods To Lose Weight Eating, How to lose weight, Weight Loss And food, 8 Ways to lose weight with Foods, Foods, Weight Loss
12 Funny weight loss motivation pictures, 12 Ways to get motivated, Weight Loss, Motivation To Lose Weight, How to lose weight in 12 easy ways
Tags: Immune system, your immune system, how to build a strong immune system, how to sleep, how to laugh, get a massage